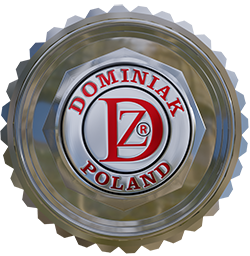 Carriages Kutschen Calèche Koetsen Carruajes Kočáry Lovaskocsi
Horse carriages for professional and amateur drivers
Our factory was founded in 1992. Since then, we have been producing all kinds of sports and recreational horse carriages.We
can create an individual carriage for you starting from over 100 basic models.Modern equipment such as LED road lighting and heated seats are no longer a rarity.
See video
In our offer you will find modern Wagonettes (also with a "Western hood"); driving school carriages, Victoria, Vis A Vis, Landauer, picnic carriages and special carriages prepared for disabled drivers.
As sport models, we offer dressage and marathon carriages, that are always according to the
latest FEI rules:
Carriages designed for competitions
Tournaments are important to us, technical innovations such as delay steering, 5 th wheel brake, extending wheels track and rear wheels steering, swingle trees wire system are our specialties.
We also can adapt your tournament model as a training version, so that you can train close
to competition conditions (pneumatic tires, ect.).
Design and production in our company are focused on the most modern processing, coating and preservation. Our paint shop offers the possibility of professional varnishing of carriages. This is why we are able to assure you that both carriages and spare parts are of incomparable quality and
durability.
The upholstery material is of the highest quality, therefore it withstands everyday use and is eye-catching at the same time. We employ 50 highly qualified employees, who fulfil almost every customer's request with passion for carriage-building.
We make all our horse carriages according to the individual orders of our clients.
We kindly invite you to see the offer. Many international drivers that you will see in our gallery from international competitions are our long-term customers who trusted us many years ago.
Enjoy browsing!